EMPOWERED TO MAKE A DIFFERENCE
In 2017, UCI staff took the Employee Engagement Survey.
We learned four things. We need to:
1

Improve communication between leadership and employees.

2

Improve our change management processes.

3

Maintain or improve our pride in the UCI system.

4

Maintain or improve teamwork within units.
SOLVING PROBLEMS TOGETHER
How do we solve problems that affect safety and engagement? You tell us. We want YOU to bring the ideas – great and small – that will change our culture. We commit to read your ideas, thoroughly consider and discuss your ideas, and implement ideas that will make a difference.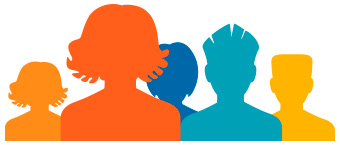 There are two things the Empowered campaign asks you to do
1

Empowered to Make a Difference asks UCI teams to meet under the guidance of their team/unit/department leader and decide on an engagement goal, then enter that team goal into ACHIEVEonline (choose the 'engagement' goal type from the dropdown menu.)

2

Second, the Empowered campaign asks all staff – as individuals – to participate in Bright People, Brilliant Solutions, an online platform where you can submit ideas on how to improve issues related to the four areas of opportunity and strength identified by the Employee Engagement Survey and discussed at town halls in November and December 2017.

Not only can you submit ideas, you can comment on other people's ideas, share and like ideas. It's a lot like one big brainstorming session to solve problems affecting all of us.

All ideas will be read, and some ideas will be implemented. Be part of the solution. Log in now and start a conversation that matters.